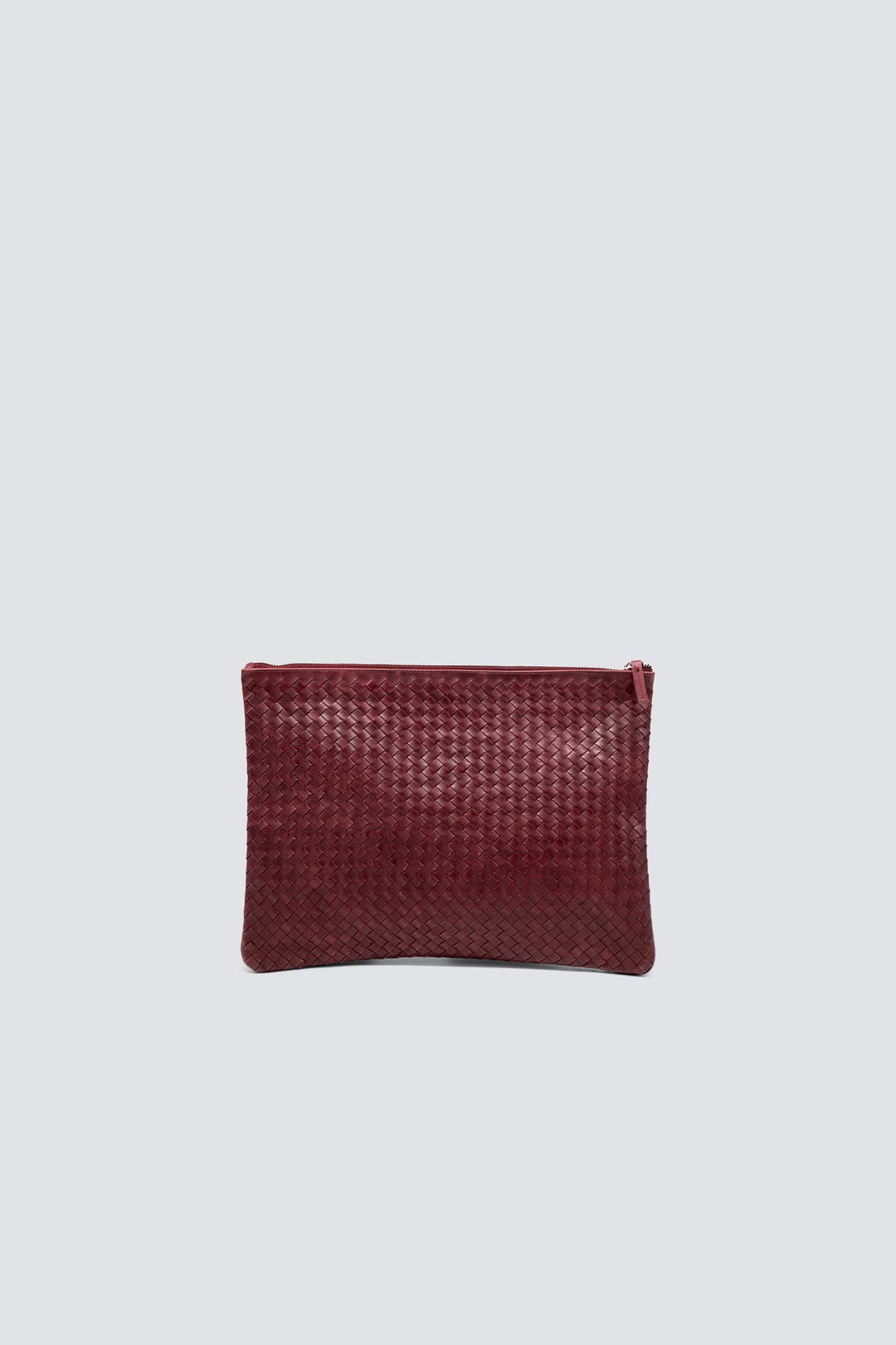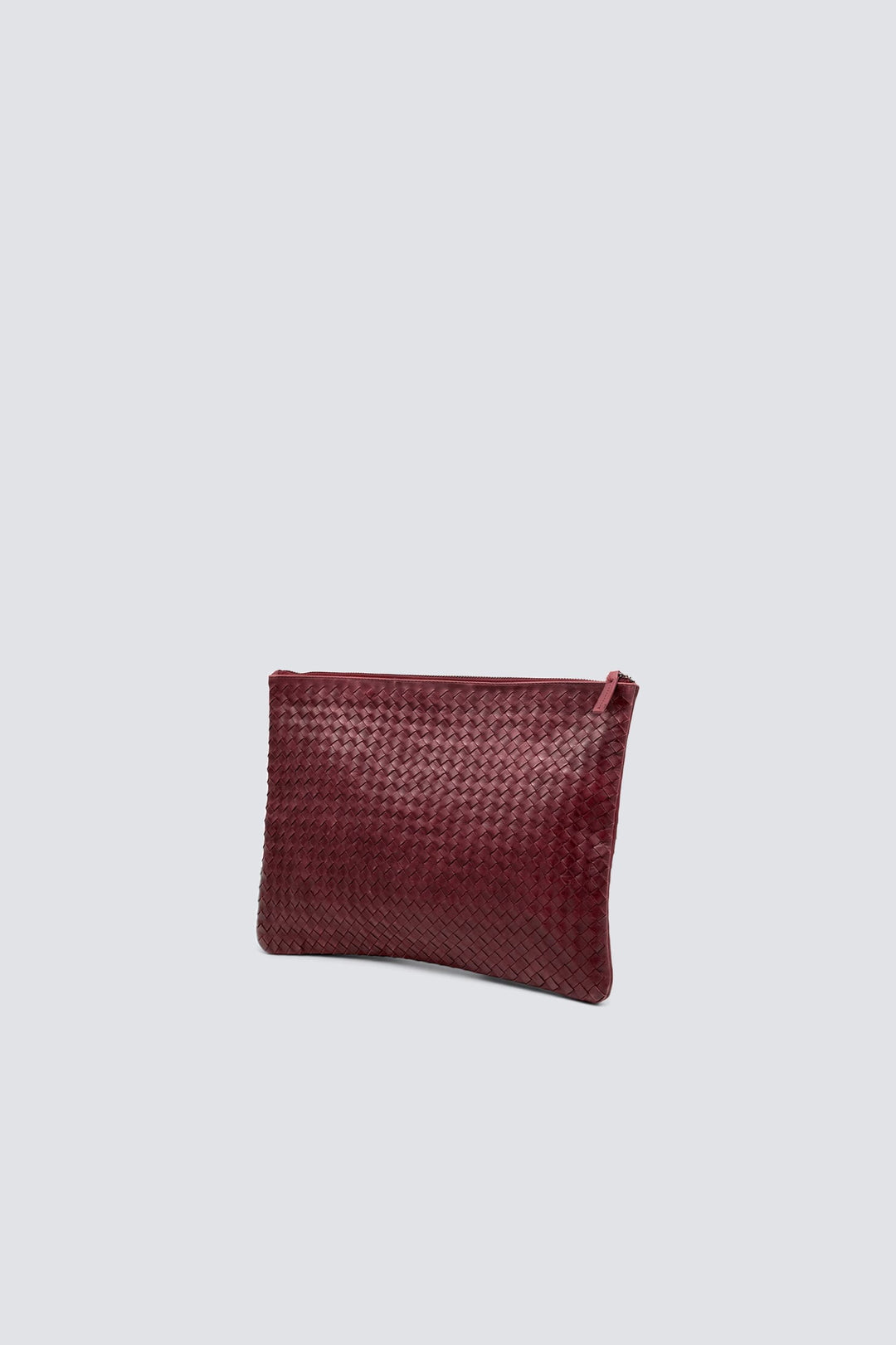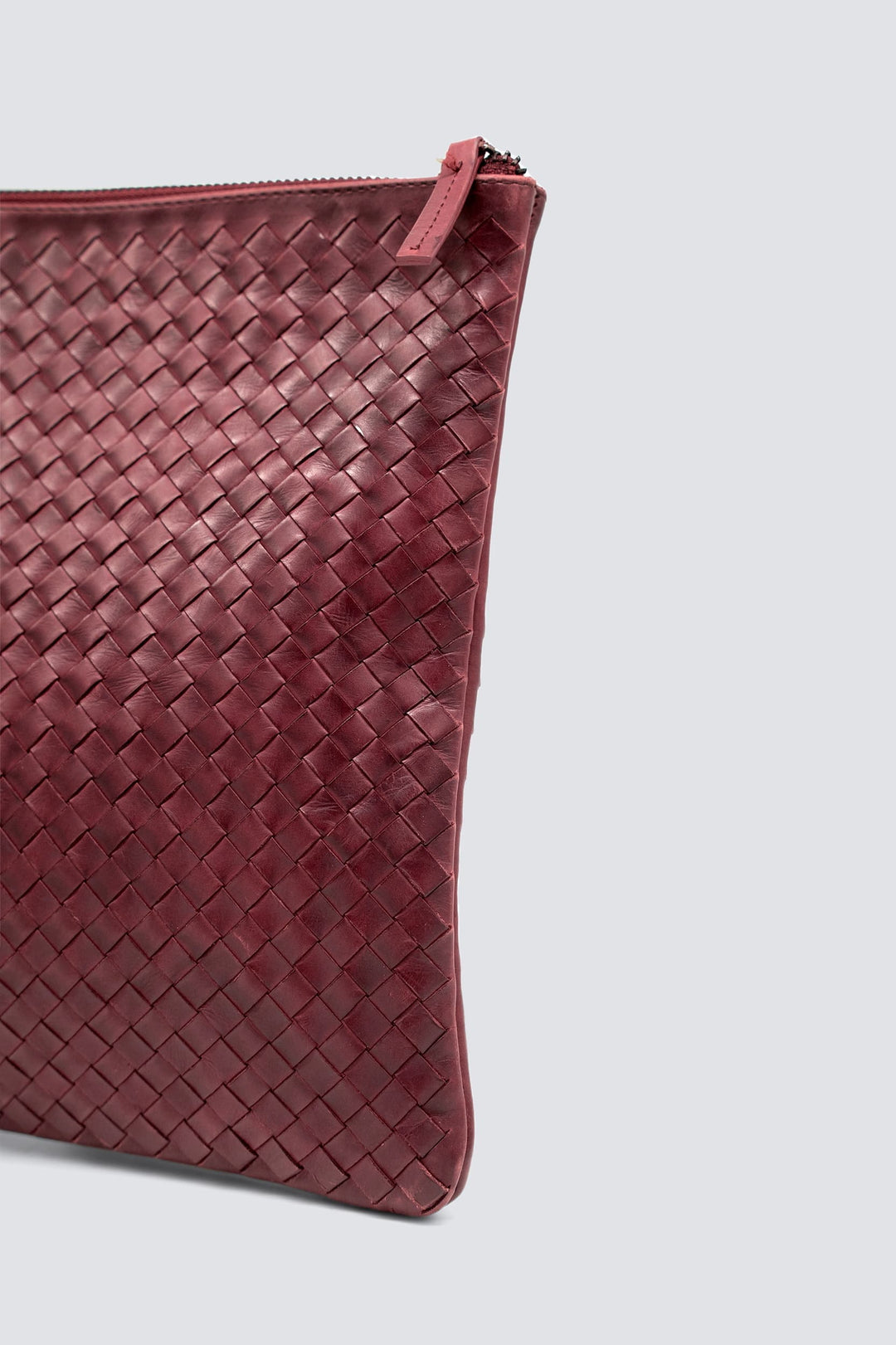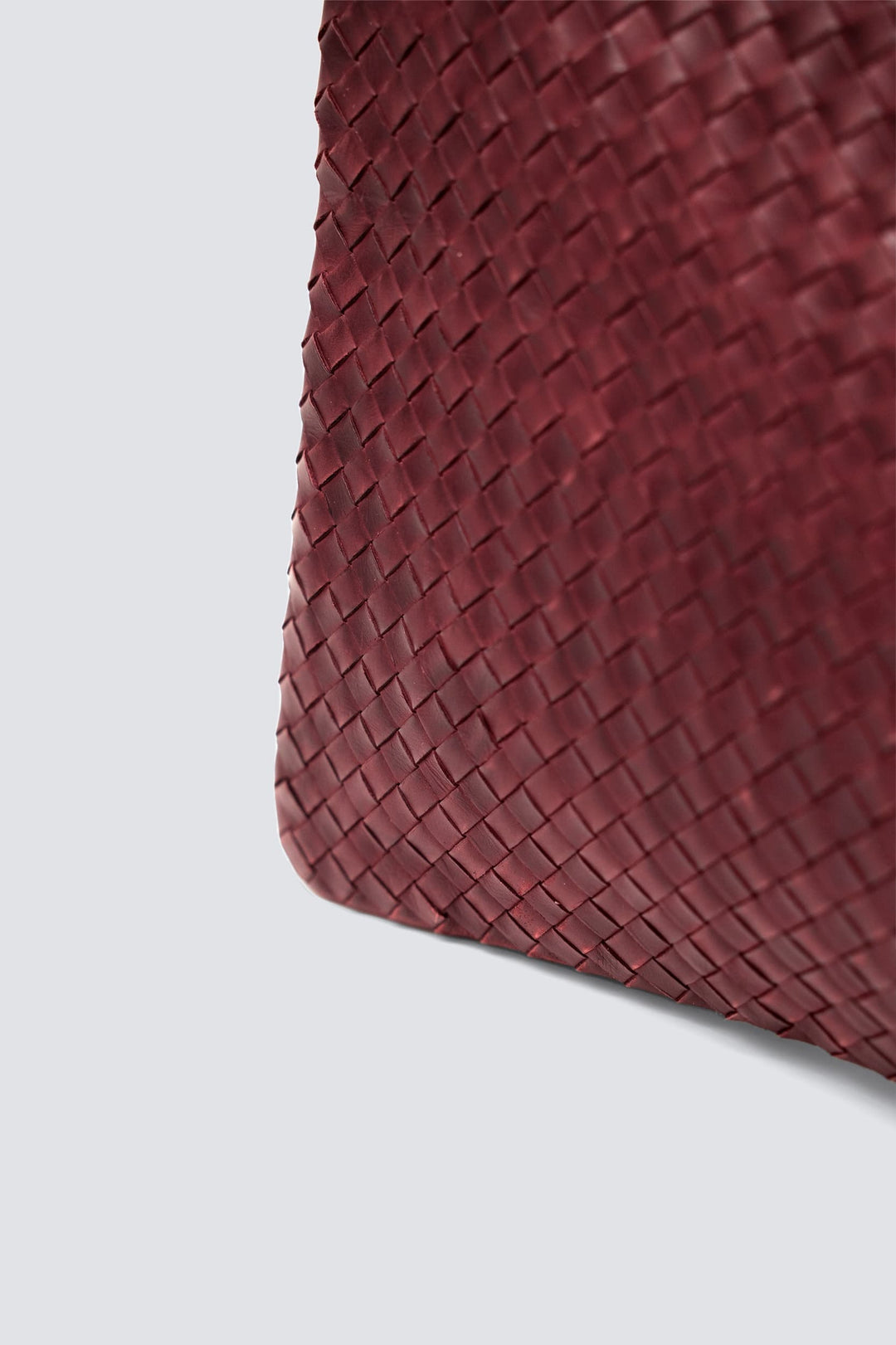 A4 Pochette Bordeaux
---
All our bags and belts are made to order. They are woven and dispatched within 10 weeks.
All orders outside European Union are shipped on a DDU basis, you might have import taxes to pay upon arrival.
Handwoven Pochette,
Cow Calf Leather,
With lining
Dimensions :
Width : 14.1in / 36cm
Length : 10.6in / 27cm
Depth: 0.7in / 2cm
__________________________________
The A4 Pochette displays a combination of practicality and sophistication with its traditional classic weaving. Its versatility makes it ideal to take with you on the go, whether you're heading out or to the office.
An antiqued St. Christopher medal charm, in homage to the patron saint of travellers, is hand-sewn inside each and every Dragon Diffusion bag—our brand's very own seal of authenticity.
We are a group of Artisan Leather weavers. Each bag is entirely crafted by hand. 
This product has been handcrafted, so no two pieces are alike. If you find any curve in the weaving or 2 tone shade in color, these are due to our unique process and not a manufacturing flaw. 
When this leather becomes wet, there may be slight decoloration or transfer when rubbed. We use natural dyes in coloring of our straps and the irregular tones is part of the charm of this product. Over time this bag will age and develop a natural patina that only traditional made leather will give.
St. Christopher is the patron saint for travelers. This medal is a symbol of our faith and goodwill, that way protect you and the bag for years to come. 
DELIVERY COST
The customer can choose from the following delivery methods:
Standard home delivery in Europe is 10€.
The standard delivery in UK is 25€.
The standard international delivery is 40€.
SHIPPING DELAY
All our bags are made to order and woven by hand. We currently need 10 weeks to weave a bag. As soon as it's ready, you'll receive an email with the tracking number.

Any cancellation request made after 45 calendar days after the date of confirmation of your order can not be taken into account.
Returns are the responsibility of customers and at their cost.
STOCK & SAMPLE SALES
Please allow 3 business days for order preparation.
Standard shipping time is 3-4 business days.
We are not responsible for any additional delays caused by the transporter.
TAXES AND DUTIES
UK customers are liable to 21% Import Taxes. This is payable to our shipper (DHL) upon arrival in UK before delivery. 

We ship to all destinations outside UE on a DDU basis (delivery duty unpaid) which means we are responsible for ensuring goods arrive safely to customers destination and customers are responsible for import duties.